AM 5:51 Being chosen for more than 50 years, I have had my exsperiences with the Lord God Almighty,
Go to the point, I think:
On day in my earli days, I was alone, after trying and trying over againg to do: What I thought was right for me to do, and to come closer to God Almighty.

At last I found my self crying on the floor. (Seing back now)
And God tuch my hip socket, (at the verry same touch) I was comforted.

Later maybe 45 years later He brought that storry up againg, by saying 32:25 (is was another number in that storry, He gave me) but He gave me the number several times this morning, annoing I would say, but I was currious, of cause He know me, He know us, I said to Him, (or to my self) all right, I will go through the bible, and find Your Word of Wisdom at this moment. a ½ houer after hearing it for my first time, I found it, at my first click.
It was about the fight between Jacob and God.
Scared to death, Jacob send all his belongings to be taken by his brother, His family, everything, Jacob alone was the last one, He gave everything to his brother, and did not exspect to se them again, still scared he went to sleep his last night on this planet. Being a dead brother next morning.
But NO, "NO WAY" GOD said: YOU are NOT A QUITER Jacob
And they fought all night through.
Their goal was to be in "the centre" in the tenth.
It was not easy, neither for God or for Jacob to push the other away, from the centre. (I know the storry, but this it first time I understand the storry). (Understanding: Why the centre possision was so important)! It happened in his tenth.

I still had more to tell, but I am taking a break now.
AM 6:50 God want to ad something before we leave this storry:
Was He, The Big Brother,,, God Almighty fighting with or against Jacob?
Was He sometimes saying: Come ON Jacob!! You CAN DO IT.
To fight for the centre place in the tenth, was an idear God Big Brother brought in the mind of Jacob.
And Jecob seems to love the presence of God, Jacob loved the fight, because this fight was different, from normal. Like friends, some would say.

The end:
Jacob was comforted, HE CAN DO IT!! . . . . .HE IS NOW READY TO CONFRONT HIS BROTHER.

Was Jacob, in real, fighting with Him self? I could say so, But it was God who showed Jacob, that Jacob are strong, and have no needs to be worry, for the future, (meating his brother), who have been blessed by God, in the same ways, as Jacob. They both got enough.

I understand by listening to Gods words to day, that this is a mighty problem for God, having children like Jacob, scared to meet their brother, who use: "to take it all" like ABBA sings in their song: "The winner take it all"

They are, where God want them to be.
AND YOU ARE THE WINNER, THIS TIME.
. . . .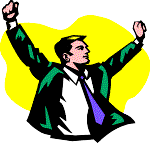 . . . . . . . .
. . . . . . . .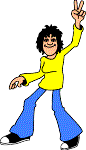 .

SAYS THE LORD GOD ALMIGHTY - YOUR BIG BROTHER

and Julie Green a prophet on youtube
Not the One and only Prophet, but she inspire me. To follow up. (To join the Caravan of love) (= Gods LOVE 4 us)
AM 10:24 After wrighting this abowe, i went to bed, and tried to sleep, pull my curtans dow, because there was so mutch sun outside. and fall in sleep for more than 2 hours maybe 3 hours.
Thinking stand up, you have work to do.
I had a dream. One I did not want to leave, trying to return to the dream, I went throug the dream.
I was in Nazaret, and had nothing to do there, I wanted to go to Jerusalem, leaving I took a left turn in to a new road, where I could see many cares go, follow the cars I think, the road was down from my possision, right down to a Harbour, and slippy, I could not walk but slipped on the new black asphalt, without cars when I was slipping down a mile or two, I got worried about ending in the water in the harbor.
I saw a fortalte station before the town, around the harbour.
a few customs officers was walking on the strees a ½ mile before, and I stopped close to two of them, and a tird couple came and talked with me, one of them followed me first of interest and then fysicly in the dream.
I saw egs in a basket, with mutch decoration around, it was difficult to find the egs among all the fethers, flowers and stof. (Just like it is, when TROY BLACK deliver the WORDS OF GOD on youtube) I found and took 3 egs (= WORDS OF GOD), the man with me saw nothing, of what I did.
He wanted to have a talk with me, (but it failed throughout the whole dream)
We found a place to sit, walking pas the nature, and in a fantastic restaurent, when we past the basket with egs.
There were many seats and tables, and a naturel cover for the sun, a pice of paradise, an edventure of the dreams, the place was taken right out a dream, (my dream, smily)
Going and passing several good places we found one table outside the canapy of netural groving roof inside the restaurent. It was huge.
I took a cher to him, but he had already chosen one for him self.
From then we did not talk, our conversation was nothing. Zero.
He said He want to speak, but no.
well, at taht moment I did not know the dream, so I prepared our situation like a man did in Jerusalem, his name was Israel, a fine prophet, an oldtimer, with beard and everything, he showed me, that we had to pay the guards for sitting in the restaurent in King David hotel, on King David street, cross YMCA (the headquater og all free masons in the midle east.
I went out from our seats with a table, to find a waiter, I asked him: Are these egs fresh? Yes he answered, and took one in his hands to give me, I told him: I already have 3 in my bag, and I would like to pay for them. and gave him 10 new shekel, I thought, it was red, and the red one is 20 new shekel, the number on my tip was 100, and a 100 new shekel is brown, mine was red more shiny red as normal, (maybe it was collored by the blood of Christ)
An EURO 10 is more like it, and I thought 10 EURO for 3 egs would be a fine tip for the waiter. And he accepted our pressence in the restaurent, and put the 10 EURO on a teller on a pistal, as tip for all the waiters to share, later.
(It turn out to be 100 EURO later in the dream, (but they are green).)
Going back to talk, he was still not ready, to give me attension, there sudden arived 4 more waiters in our section of the restaurent. 10 or more in the restaurent.
And one of them gave me a challenge, and I tried to explain, (and found out that it was 100 of a kind, of money, worth way more than I exspect. But a fine price for 3 egs and time to eat it, and have a chat, as I had exspected.)
Byt then, still in the dream, people arived, hundreds one large grupp, lined up like soldiers 5 or more beside one another, all young and skinny, like a parade, hundred? there could be thousant, if I could se the end.
I said to my self, it is the owner of the restaurent, I will talk with him, and strait it out, once for all, "I have paid for being in the Restaurent, for my friend and for me"
There I saw them!
The chef.
There were 5 or more chefs dressed like the most high king in a farytaile, there is so mutch gold and diamants in dreams, but in my dream it was not shiny, all dark, and we were standing in this huge resaturent, with a canapy, covering for the light.
I loked at them, and fall for the wrong king, but the right king stepped forward, I was not tested for being a truthteller, a prophet.
He and I ended the dream together.
He already knew the Name Jesus, when I pointed to Heaven, etc My right arm seems to be twise as long as in real life.
We were together alone, outside, and he already knew it all, the lonyness etc
I spend my time loking at the small insects aroun me, and in the meantime he got closer to God, once again, He had tried it before and what happend, I dont know, but now I have told you about the dream, using a few words, and I Woke up.
I hope this dream could encurriage the CHEF to try once more, to be saved.
Sorry: Chef is used about the master cook in an fine restaurent. The King could be a better choice of words.
PM 12:14 King? Charles.
Owner of the restaurent, in my dream, having a beard, not covering a young man, with a beautiful face shining trough all the heair, like it do with the Prophet Israel, I was together with on Mount Zion, in Jerusalem.
No, the beard on the man in my dream, was a real covering beard, no face shining through. (You can be 200 + years more, if you changes back to GOD, you already knows of. What a princes of beauty He gave to you, and she will come back to you, if you will not prefere to spend another 1000 years in the netherworld, and learn: Who is GOD and who is not GOD)

I have notised that Troy Black the prophet on Youtube, (one of my two chosen ones) are having a beard growing.
WHAT A BLESSED LADY HE HAVE.
If you are going on, with listening to her, YOUR children will do the same.
The shirt with all the stars, one for each listener to your presentasion on youtube, REVEALING How to get the Golden Oil from Our Heavenly Father.
And now dressed like an army soldier, of christ. and so on, that is ROYALTY, congratulation to both of you, and to your wonderful kids.
and by the way: To Jesus working with you all day.
You are a golden pipeline giving the golden oil direct from God Almighty, pleanty and saved for this time, fore this year 2023.